Jewelry-mall, formerly known as SHENZHEN KANER NETWORK TECHNOLOGY CO., LTD., was established in July 2012, is a fashion jewelry manufacturer and supplier with the mission of "Helping Global Enterprises to Flourish and Make Life Better". We adhere to the service concept of "Customer First, Exceeding Expectations" to serve global fashion jewelry retailers and individual consumers. 
The main business of Jewelry-mall is the design, manufacture, and sales of fashion jewelry like earrings, piercings, rings, necklaces, bracelets, anklets, etc., mainly materials of 925 sterling silver, stainless steel, and copper. 
Jewelry-mall, with its headquarters in Shenzhen China and with many branches in the United States and Hong Kong, employs more than 200 people. The business covers more than 100 countries and regions worldwide. And we work closely with more than 20 factories to quickly provide customers with the latest and the least costly products.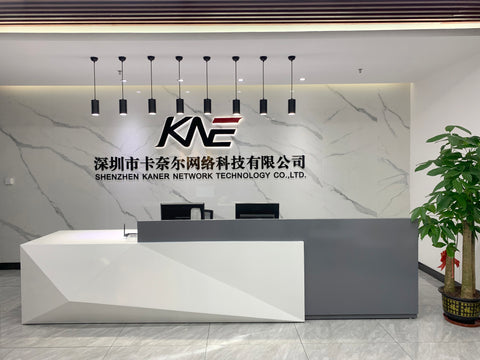 Company's Advantages 
Provide customize services
One-on-one customer services
Keep up with the latest product trends (Uses a professional R&D team to keep up with the latest trends and quickly shift production to meet the new demand)
Offer specific product sourcing. (For any fashion product not sold in Jewelry-mall, please contact us.)
Offer custom packaging and labeling.
Free samples
Company's Brand and Culture
Our founder, George Smith, has always believed in protecting the environment, strictly controlling the production process, and eliminating heavy metal pollution and shoddy production processes, even if it meant increasing the cost of production, to produce safer and more eco-friendly jewelry. Meanwhile, to better boost enterprises' businesses, Jewelry-mall always strives to improve the quality of their products and is always updating their wholesale services.
George also cares for his employees, and he wants employees to live well and be happy while they work for the company. He has always referred to himself as a service provider and has always striven to provide the best services to both his customers and his employees. George believes that when our partners thrive, we thrive!     
Our mission is to help Global Enterprises to Flourish and Making Life Better

Our vision is to b

ecome the lead provider of high-end Chinese brands sold overseas
Service Concept: Customer First, and Exceed Their Expectations
Core Value: Put the Customer First and Be Sincere, Passionate, Collaborative, and Introspective Our Certificates